What does carbon neutral mean?
It means that the net greenhouse gas emissions associated with an activity are equal to zero. For an electricity or gas product to be considered carbon neutral, action must be taken to reduce and offset the emissions associated with the supply of energy to your premises.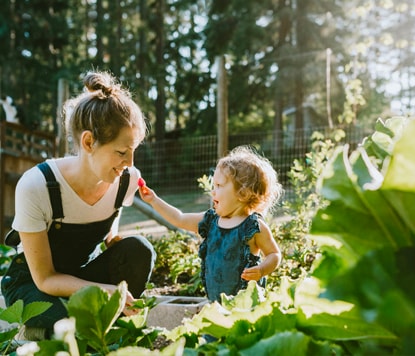 How is carbon neutrality achieved?
The most common way is through carbon offsetting, which is when organisations buy eligible carbon offsets (sometimes called a carbon credit) to compensate for the emissions they produce. These offsets are created from initiatives that prevent, reduce or remove greenhouse gas emissions in the atmosphere.
Find out more about Carbon Offsetting.


Keep up to date with projects we're investing in at AGL Discover.
Why should I choose Carbon Neutral?
Carbon Neutral is certified by Climate Active

It's an affordable way to offset emissions associated with the energy supplied and used in your home
It's easy – all you need to do is opt into either carbon neutral certified electricity or gas, or both
You're making a difference both locally and globally.
How it works
Use your energy as normal

The supply and use of energy in your home creates carbon emissions, which affect climate change. When you opt into Carbon Neutral gas or electricity, we'll calculate the emissions associated with that energy provided to you.

We offset these emissions

We buy eligible carbon credits from accredited projects to offset these emissions.

Together, we make a difference

We choose offset projects from Australia and around the world that deliver real benefits for the planet. So you know your small change is making a big impact.
I'm new to AGL
You can now choose to add Carbon Neutral certified by Climate Active to any of our energy plans.
I have an AGL energy plan
It's easy to add Carbon Neutral by messaging us here or in My Account. You'll need to be the account holder and have your account number handy.
Carbon Neutral carries over from your existing plan if you move to another AGL contract (unless you move premises).
Let's look towards tomorrow
We heard you loud and clear, Australia – a sustainable future matters to you. And it matters to us, too.
It's why we've been busy making some of the biggest investments in renewables across Australia. Like investing in local wind and solar farms and battery technology.
While Carbon Neutral is our next step towards a sustainable future, it certainly won't be the last.
Frequently asked questions
Who's Climate Active?
We're proud to be a part of the Climate Active network.
Climate Active is an Australian network of individuals, businesses and organisations that aim to empower Australians to take climate action now and for the future. The Climate Active network is comprised of certified members across a wide range of industries. This government-backed program enables all levels of Australian society to work together to protect the environment.
Climate Active certification makes it easier for consumers to make a conscious decision to identify and choose certified electricity, gas and other products that are making a difference.
What's carbon offsetting?
Carbon offsetting is one means by which a product may become carbon neutral. Going carbon neutral means taking action to reduce and offset greenhouse gas emissions (including carbon dioxide in the atmosphere), so that the net emissions associated with an activity are equal to zero.
For an electricity product, this includes greenhouse gas emissions associated with the generation, supply and use of electricity at the customer's home or business. For a gas product, this includes greenhouse gas emissions associated with the extraction, production, storage, supply and use of gas at the customer's home or business. The use of energy is covered, but not the appliance or activity that the energy is being used for.

For customers who opt in, we purchase and retire eligible carbon offset units to cover the greenhouse gas emissions associated with the energy supplied to, and used at, their home or business. This means we can compensate for a tonne of CO2 emitted by a product by ensuring there is one less tonne in the atmosphere. We also cover greenhouse gas emissions as a result of our own business' everyday activities, such as travel and power usage.
What's a carbon offset unit?
Carbon offsets are units or 'credits' that represent reductions or removals of greenhouse gas emissions from the atmosphere.
An eligible carbon offset unit may be created by undertaking certain projects, which have the effect of removing greenhouse gas from the environment. Each eligible carbon offset unit represents the removal of one tonne of carbon dioxide equivalent (tCO2-e) from the environment.
How do we choose which carbon offsets to purchase and retire?
We employ a rigorous selection process when it comes to the eligible carbon offsets we purchase. The eligible carbon offsets meet the integrity requirements under the Climate Active Carbon Neutral Standard to ensure they represent genuine abatement. There are many different offset methodologies - some examples include reforestation, renewable energy or energy efficiency projects that generate eligible carbon offsets. Many of these projects also provide other positive environmental or social benefits.

We have purchased eligible carbon offset units from accredited projects, including Australian carbon credit units (ACCUs) and Gold Standard Verified Emissions Reductions (GSVERs).
You can find more information on the types of eligible carbon offsets and the projects we invest in by reading our public disclosure statement.
What does it mean to retire carbon offsets?
Eligible carbon offset units are purchased from domestic and international carbon markets and then retired. It's important to retire offsets to ensure that the emissions reduction they represent is not double counted. Double counting refers to the same single greenhouse gas emission reduction or removal being counted more than once to show compliance with mitigation targets (possibly across different regulations).
How do carbon offset projects work?
When you opt-in to Carbon Neutral certified energy, you're helping to invest in projects that reduce greenhouse gas (GHG) emissions. These projects may involve initiatives such as restoring forests, developing clean cookstove technology, fire management, updating or creating new renewable energy infrastructure such as solar and wind farms, landfill gas (methane) or carbon capture.
How do I keep up to date with what projects are being invested in?
We'll keep you up to date on the projects from time to time via email, or you can visit AGL Discover at any time to find out more.
What else are we doing to address climate change?
As Australia's largest and oldest integrated electricity generator and retailer, we play a vital role in Australia's energy market and the wider transition.
AGL's Climate Statement is the next step in our decarbonisation journey, and commits AGL to action in five areas to further evolve our energy transition plans:
Offer customers the option of carbon neutrality across our electricity, gas and telco plans
Support the evolution of Australia's voluntary carbon markets
Continue investing in new sources of electricity supply
Responsibly transition our energy portfolio
Be transparent.
We are already on the path to achieving our target of net zero emissions by 2050, and our five commitments will ensure we responsively and responsibly harness the power of our customers, community and technology to get there.
How much does Carbon Neutral cost?
For residential customers, you can add Carbon Neutral to your electricity plan for $1 a week (GST incl.) and to your gas plan for $0.50 a week (GST incl.).
Does the Carbon Neutral cost include GST?
Can I add Carbon Neutral to my current energy plan?
You can add Carbon Neutral to any of our residential energy plans, including our solar plans.
When will my weekly contributions start?
Within 10 business days of opting into Carbon Neutral.
How can I cancel my Carbon Neutral weekly contributions?
You'll need to contact us to opt out at 131 245.
If I move home, do I still have Carbon Neutral on my account?
No, you'll need to opt into Carbon Neutral at your new property as part of your move process. It's quick and easy to set up in My Account or the AGL app, or over the phone.
I want to change energy plans. Do I have to add Carbon Neutral again to my new plan?
No, it'll carry over from your existing plan if you move to another AGL plan (unless you move premises).
I have opted into Carbon Neutral – why hasn't my contribution appeared on my next bill?
Although contributions will start within 10 business days of opting in, they might not show on your bill for up to 6 weeks.
How is Carbon Neutral different to Green Energy?
Think of Carbon Neutral as the same energy that you buy today, except the key difference is we reduce and offset the emissions associated with the supply of energy to your home.

Green Energy is another green and sustainable option available for AGL customers, where customers nominate a portion of their household electricity consumption and AGL sources the equivalent portion from renewable energy sources. It's not available for gas plans. The cost of Green Energy varies depending on the amount you choose and how much electricity you use. Learn more about Green Energy.
I'm on the Future Forests program. What does that mean for me?
You can stay on the Future Forests program for as long as it continues. However, if you want to add Carbon Neutral to your electricity plan, you'll need to opt out of Future Forests. You can do this via chat or by calling 131 245.
Have more questions?
You can contact us by email or chat, or call us on 131 245.