The largest wind turbine blades ever transported in Australia begin their journey
Queenslanders are in for an extraordinary sight as enormous wind turbine blades for the Coopers Gap Wind Farm begin their journey.
A trial delivery was successfully completed on Tuesday, in preparation for sustained overnight deliveries for the remainder of this year.
AGL Project Manager, Mr Tim Knill, said the largest blades are 67.2 metres long and weigh 22 tonnes.
These are the largest wind turbine blades ever transported in Australia.
"Several shipments of wind farm components, including the blades, have arrived at the Port of Brisbane and are in storage awaiting transportation," Mr Knill said.
"The movement of such large pieces of equipment requires detailed planning and we are predicting approximately 1,200 oversize movements, involving blades, hubs, tower sections and nacelles," he said. "We aim to minimise the impacts on commuters so many of the movements are done at night time.
"However, at times we will need to have major sections of highways, including the Toowoomba Range, closed to align with our commitment to safety. Delays can be expected and we ask for patience at these times."
Mr Knill encouraged commuters to check with the Department of Transport and Main Roads website (www.tmr.qld.gov.au) to find information about delivery routes and times.
"The long blades ensure more energy is captured by every wind turbine. This brings down the cost of generation, but creates a high level of complexity in managing the transportation," Mr Knill said.
"In total, the project will see the construction of 123 wind turbines, comprising 91 x 3.63MW turbines (137m rotor diameter) and 32 x 3.83MW (130m rotor diameter) turbines.
"The wind turbines will have a tip height of 180 metres. The hub height (axis or rotation) will be 110 metres (3.6MW – 137) or 115 metres (3.8MW – 130).
"The total capacity of the wind farm will be 453MW making it the largest wind farm by MW capacity in Australia. It's expected to be fully operational by mid-2019, with 20 ongoing jobs created on site to maintain and operate the turbines.
"It's estimated around $56 million will be spent by the project on services provided by local businesses during the construction phase."
About Coopers Gap
Coopers Gap Wind Farm – which will be Australia's largest wind farm upon completion in 2019 – is a great example of AGL's commitment to building a sustainable energy future for all Australians
The second greenfield project owned and constructed by the Powering Australian Renewables Fund (PARF), the Coopers Gap Wind Farm will have a capacity of 453 MW and produce around 1,510,000 MWh of renewable energy – powering approximately 264,000 average Australian homes.
Location
Coopers Gap Wind Farm is 250 km north-west of Brisbane near Cooranga North, between Dalby and Kingaroy. The site is located on land that's mainly used for cattle grazing and other farming activities.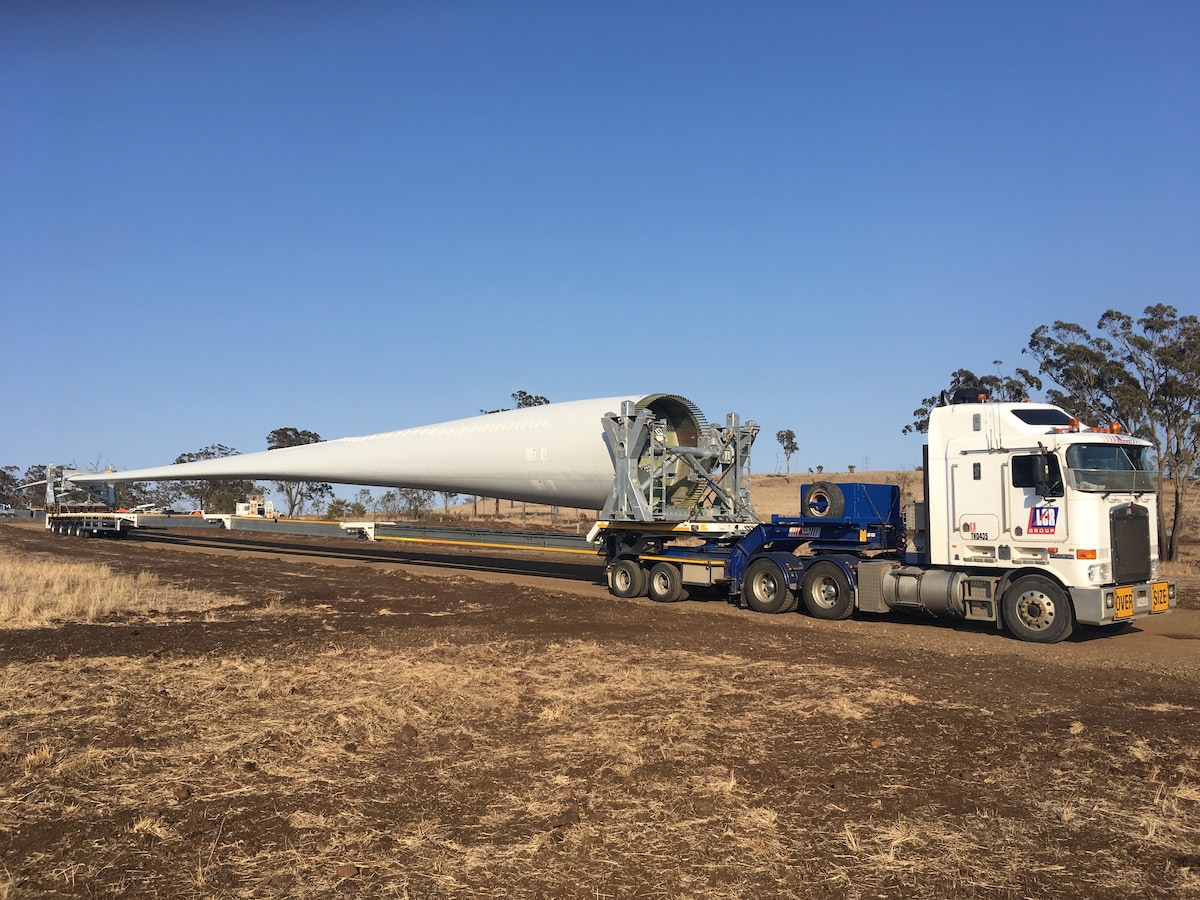 About AGL
AGL is committed to helping shape a sustainable energy future for Australia. We operate the country's largest electricity generation portfolio, we're its largest ASX-listed investor in renewable energy, and we have 3.6 million customer accounts. Proudly Australian, with more than 180 years of experience, we have a responsibility to provide sustainable, secure and affordable energy for our customers. Our aim is to prosper in a carbon-constrained world and build customer advocacy as our industry transforms. That's why we have committed to exiting our coal-fired generation by 2050 and why we will continue to develop innovative solutions for our customers.