Supporting our customers
Australia is currently facing an unprecedented time under the widespread disruption caused by the Novel Coronavirus (Covid-19). We are already seeing the devastating impacts of this virus where thousands of people have lost their jobs, are unable to pay the rent or mortgage, living on reduced incomes, worried about how they will keep the lights on and food on the table.
Here is everything that AGL provides by way of supporting our customers through life's unfortunate events: https://www.agl.com.au/coronavirus
AGL also offers several affordability tools to support our small business customers, including access to extended payment terms and a number of payment management products including bill smoothing, monthly billing and payment deferrals.
We are also offering support for small business suppliers with our commitment to pay small businesses within 14 days to lend support as the economy is hit by the impacts of the Coronavirus.
Our priority is the health, safety and wellbeing of our team, our customers and the community. Read more.
Assessing the environmental effects of the Gas Import Jetty and Pipeline Project
AGL and APA are proposing to respectively undertake the Gas Import Jetty and Pipeline Project to import liquefied natural gas at Crib Point and transfer it to the Victorian Transmission System east of Pakenham via a new high-pressure pipeline.
The Gas Import Jetty and Pipeline Project will be assessed through an Environment Effects Statement (EES) process.
The proposal includes:
Mooring of a floating storage and regasification unit (FSRU) at the existing Crib Point Jetty, with the capacity to convert liquid natural gas (LNG) to a gaseous state
Construction of new jetty piping to enable regasified natural gas to be transferred from the FSRU to a new pipeline receiving facility onshore at Crib Point
Construction of a high-pressure gas pipeline from the receiving facility to a location east of Pakenham, which is approximately 57 kilometres in length
Construction of above ground pipeline facilities at Crib Point and east of Pakenham to enable gas delivery and connection to the existing gas transmission network.
AGL is responsible for the FSRU and jetty infrastructure and APA for the pipeline works.
Project development timeframes are subject to the required regulatory approvals being granted. The approvals processes are expected to be concluded in late 2020 and construction to proceed shortly thereafter.
Want to know more?
Gas Import Jetty
Detailed information about AGL's Gas Import Jetty Project.
APA Pipeline Project
Detailed information about APA's Pipeline Project.
For interpreter services, please call 1300 307 245.

Hearing impaired customers can (TTY) can call 133 677 and quote 1300 664 358 for support.
The EES will look at the potential environmental, social, economic and planning impacts of the Gas Import Jetty and Pipeline Project, the approach to mitigating these impacts and any subsequent approvals or conditions on the project.
An EES is a formal process managed by the Department of Environment, Land, Water and Planning (DELWP).
You'll be able to get involved throughout the EES process.
Scoping requirements
The Scoping Requirements which set out the matters to be investigated and documented in the Environment Effects Statement (EES) for the Gas Import Jetty & Pipeline Project have been issued by the Minister for Planning.
Download the Final Scoping Requirements (PDF, 2.5 MB) or (DOCX, 3.1 MB)
Draft Scoping Requirements for this EES were on public exhibition between November and December 2018.
After considering public submissions on the Draft Scoping Requirements, the Minister for Planning issued final Scoping Requirements for the EES in February 2019.
Full details of the EES process can be found on the DELWP website.
Technical Studies
The EES will include technical studies on:
Biodiversity – marine
Biodiversity – terrestrial
Hydrology
Groundwater
Landscape and visual and light spill impact
Contaminated land and sediments
Air quality
Noise and vibration
Greenhouse gas

Hazard and risk
Land use
Community and Stakeholders
Social impact
Traffic and Transport
Business impact
Agricultural impact
Aboriginal Cultural heritage
Historic heritage
To find out more about these studies, go to the Publications section below.
There are many opportunities to get involved with the Gas Import Jetty and Pipeline Project during the EES process.
We want to hear your feedback on the Project as we continue our studies and prepare for the EES.
Visit the Department of Environment, Land, Water and Planning project page to view our Consultation Plan.
Back to top >>
Interactive Map
View the Project Study Area and tell us what is important to you by pinning your feedback on the map.
Social Pinpoint is an interactive mapping tool where you can drag and drop comments, suggestions or feedback onto the map. We are seeking your feedback on the important places in the project area and any suggestions you have for the project. Comments received will contribute towards the completion of our EES studies. You can click on additional markers to see what other community members have commented on in the area.
Join the online discussion
Our online discussion forum is another way you can provide feedback. It's a place to share your local knowledge, thoughts and feedback and ask questions to gain a better understanding of the project and issues that concern you.
Interactive Map
View the Project Study Area and tell us what is important to you by pinning your feedback on the map.
Online Discussion Forum
Share your local knowledge, thoughts, feedback and ask questions about the project with our online discussion forum.
Back to top >>
AGL and APA have prepared a joint communication and consultation plan for the EES, outlining the opportunities and approaches for its community engagement during the preparation of the EES. The plan may be updated as required during the preparation of the EES. If the plan changes, the updated version will be posted on this page.
Full details of the EES process including the Consultation Plan can be found at the DELWP website.
Information sheets and booklets:
Community engagement reports:
Back to top >>
Back to top >>
Register for updates
Regular email updates will give you the latest on the EES process as well as opportunities to get involved.
AGL Gas Import Jetty
Phone: 1800 039 600
Email: AGLCommunity@agl.com.au
Mail: AGL Gas Import Jetty Project, Locked Bag 14120 MCMC, Melbourne Vic 8001
APA Crib Point Pakenham Pipeline
Phone: 1800 531 811
Email: cribpointpakenham@apa.com.au
Mail: APA Crib Point Pakenham Pipeline Project, PO Box 423, Flinders Lane, VIC 8009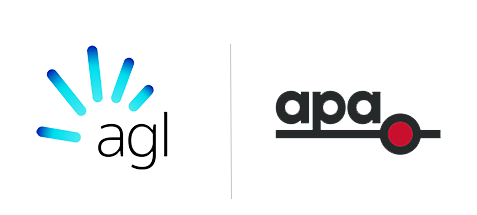 Back to top >>

In response to the public health risks from the COVID-19 pandemic and concerns voiced by the community around potential exposure, we are taking measures to protect the health and well-being of our people and the communities we work in.
In line with Federal and State Government health requirements, both AGL and APA have already moved to measures to protect our team and the community by requiring remote working and changing the way in which we interact with you.
Our engagement with you is important to us – and whilst we navigate through these unfamiliar times, we remain committed to working with the community and following all Government and regulatory assessment requirements. The Minister for Planning and the Department of Environment Land Water and Planning, DELWP, will determine the exhibition and public inquiry process for the EES in response to these circumstances, and be responsible for the conduct of this process.
If you would like to keep updated with the proposed Project or have any questions, send an email to AGLCommunity@agl.com.au
Back to top >>